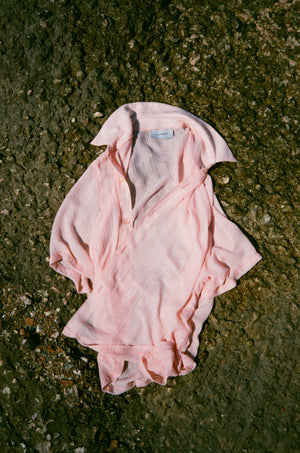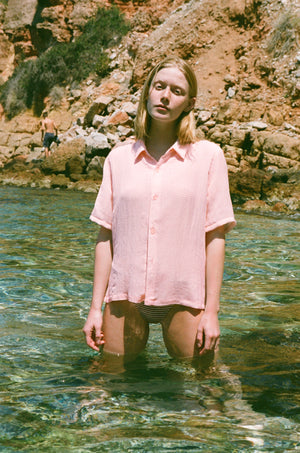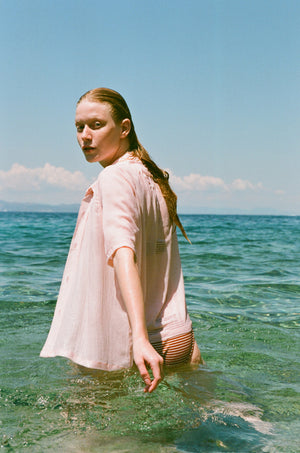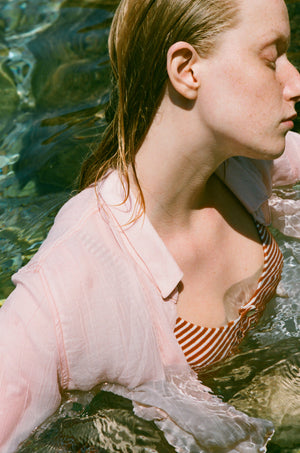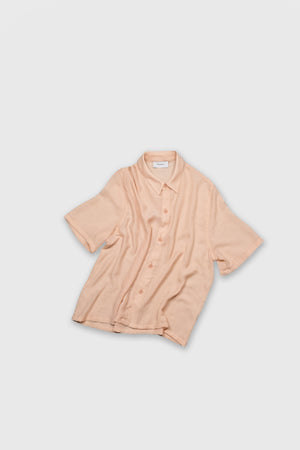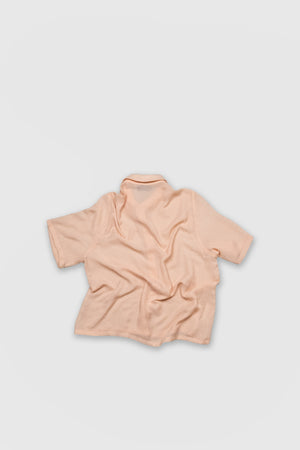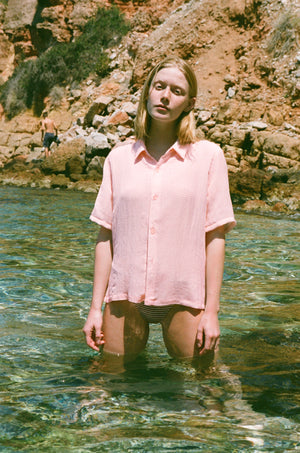 Lip balm
> Lip balm is a unisex short sleeve shirt made of 100% viscose gauze produced in France. The garment has a narrow pointed collar, squared fit and is finished with same colour dyed-buttons. Due to its airy and light weave, gauze makes the shirt suitable for the summertime.
Note: The actual colour of this shirt is on the product pictures.
Made in our production, Athens, Greece.

DETAILS
narrow pointed collar
viscose gauze

dyed transparent buttons
produced and curated in Athens  
Dimensions
Medium
Length (from upper back to bottom) 68cm
Armpit to armpit 54cm
Shoulder to shoulder 40cm
Sleeve length 26cm 
Large

Length (from upper back to bottom) 70cm
Armpit to armpit 58cm
Shoulder to shoulder 41cm
Sleeve length 27cm