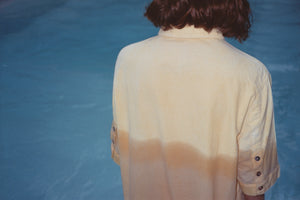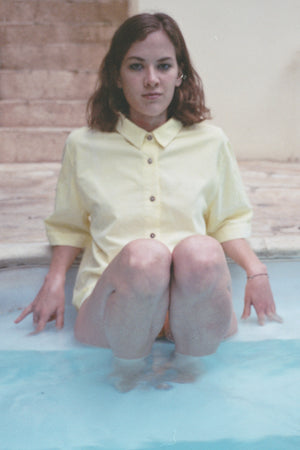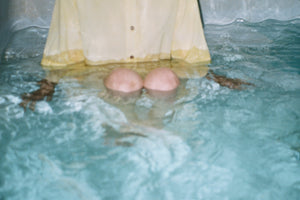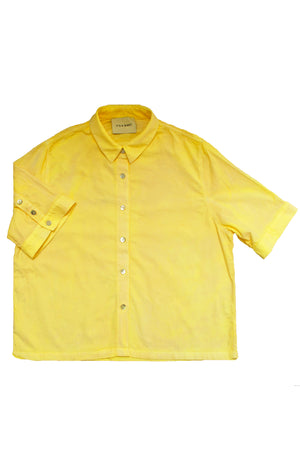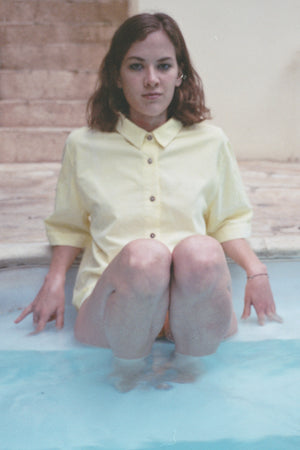 I leave here: Turmeryte
Turmeryte is a thin corduroy short sleeve shirt. It has a classic IT'S A SHIRT collar and its sleeves are finished with mother of pearl buttons on the back of each.  100% cotton: finest corduroy quality found in Italy. Produced in Athens. Limited. Note: The shirt will be dyed with curcuma, vinegar and salt in our house as long as you place your order. The result is different each time due to the natural process. With your shirt you will receive a sample of the material we used to dye it.
The uncanny feeling when we reminisce environments we have been even if we just landed somewhere new. Maybe it is all about the memories that are attached. Maybe not. "I leave here" ss19 collection can be with you no matter where you are or heading to. Soft textures, light colours, natural dyes. A lot of leftover fabrics which were thrown away were collected and have been used to create a garment that can travel anywhere on you.