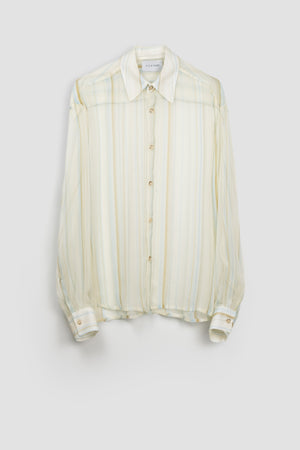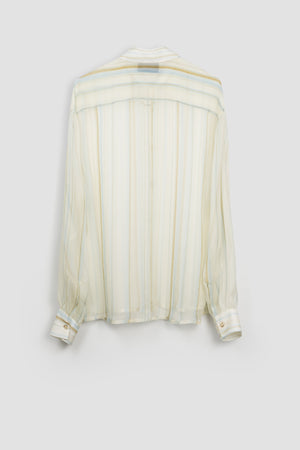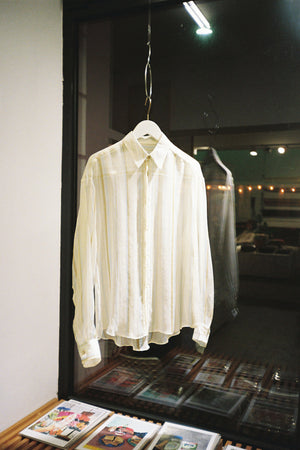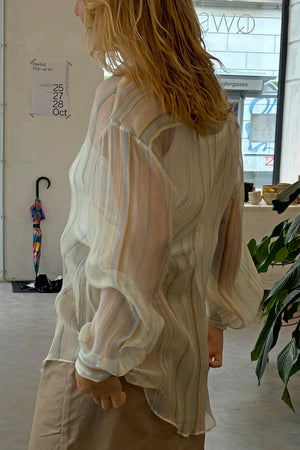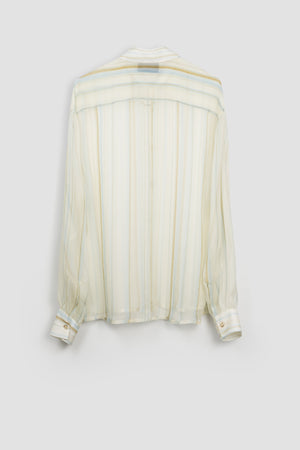 HUMAN TOUCH SILK SHIRT
Human Touch  is a long sleeve transparent shirt shaped in our very first design.
We sourced its fabric from a local warehouse. It is a delicate dead-stock off white silk with light blue and brown stripes. The shirt is finished with thin bone buttons. This is probably the lightest fabric we have ever found and the most difficult to be sewn. Limited quantities available.
One size. Measurements of the garment 
Chest width  58cm 
Shoulders width  48cm
Length  (front) 65cm  (back) 73cm
Sleeve length -from side of the neck to cuff-  81cm
-produced in Athens
-dead stock 100% silk