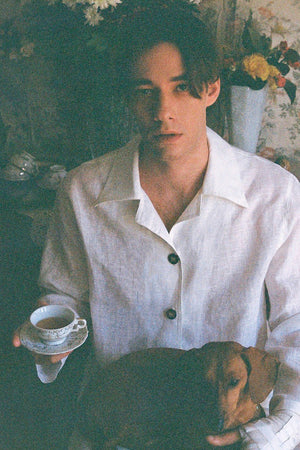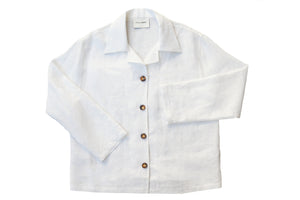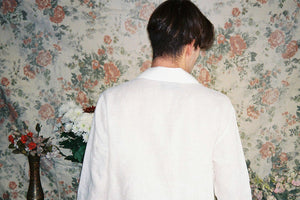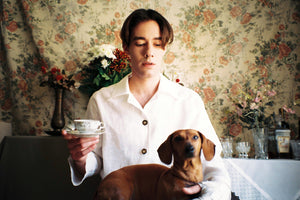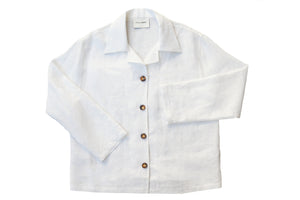 gatherings ' House chores'
House chores is a one-size square shaped shirt with a spread collar finished with tortoise large sized buttons. It is made from total white greek linen made in Nafpaktos. Each garment has been produced and curated in Athens. Limited.
Details:
57cm / 22 inches armpit to armpit
72cm / 28 inches length
57cm/22 inches sleeve's length
Fits to Medium/Large
GATHERINGS
Inferior/superior groups, sex, race, roles
and an endless list of categories follows.
Are we talking about human human-centred societies?
We gather for welcomes and we gather for goodbyes.
We come and go alone but meanwhile we accompany
each other throughout our whole lives.
We create, fight, enjoy, feel pain, absence or bliss.
When we genuinely care we need to practically share.
GATHERINGS is a series of garments for the upper body parts
consisting of a symbiotic relationship of extra fine fabrics with
raw and soft textures collected one by one shaped in unisex forms
ready to be worn under any circumstances.
Something to own in order to share.