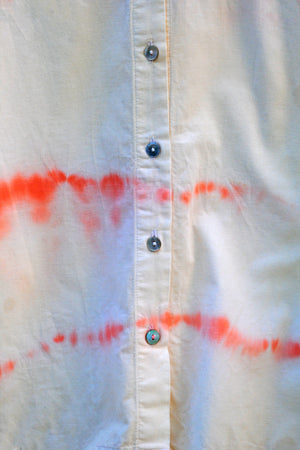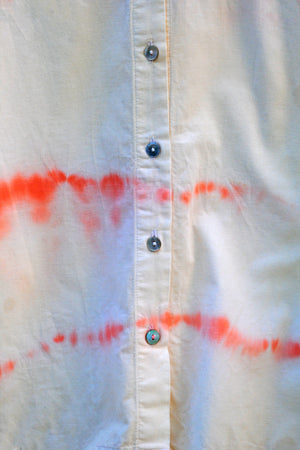 Forma no.3
FORMA no.3 is a unisex -one-off- short sleeve shirt made from Italian baby corduroy produced in Como. This garment used to be in white and has been re-dyed for FORMA exhibition which was cancelled due to the current circumstances. All the shirts of this series are different from each other and their number is indicated on their tag.
Fits to small/medium
Colour off white/ sorbet pink
If you need any further information about the product write us itsashirt.athens@gmail.com
Two years ago there was 'SYMBIOSIS' , a collection which indicated that life is a circle highlighting the assets of living together with same or different beings,  habits or mindsets in vary environments. Returning to the present moment, the leftovers of this series have been re-shaped and re-dyed as to focus on the timelessness and re-use of the old stock. FORMA exhibition was about to take place during the 12th to the 15 of March at Romantso in Athens.