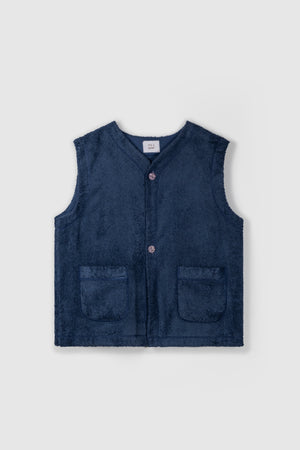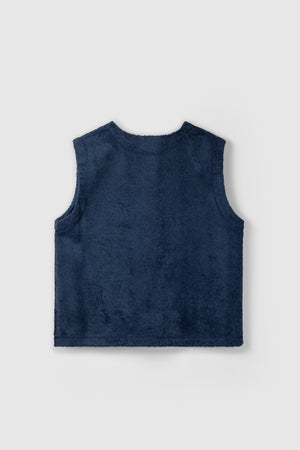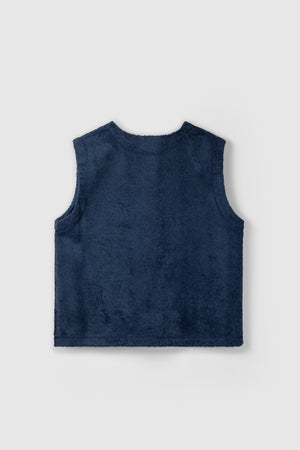 Bathvest : Scuba diving
Bathvest is a garment made to replace our towel after a swim or a shower.
We decided on creating this vest by the minute we found its heavy cotton-double faced- towel fabric in a local store in the center of Athens. It is used for high quality bathrobes however we thought it would be nice to wipe off the water and then wear it with our swimwear as well as a vest during the day. It is finished with two bone buttons, front pockets and contrast lilac buttonholes. Each colour variation is available only in 10 pieces.
Cut and sewn in our small family production.

One size
DImensions
Shoulders 44cm
Armpit to armpit 57cm
Length 64,6cm  (inner shoulder to the bottom)