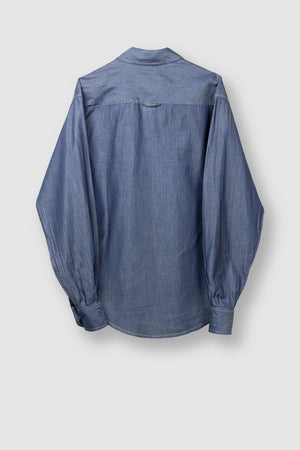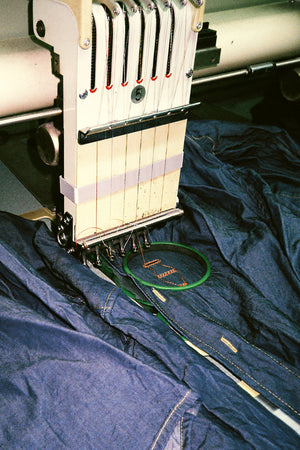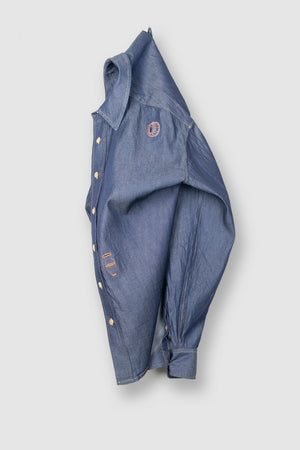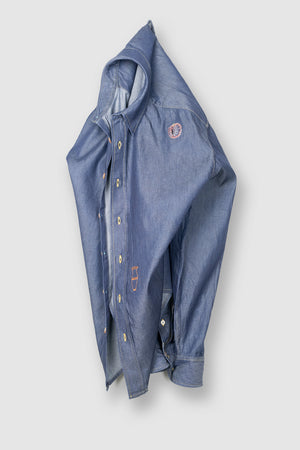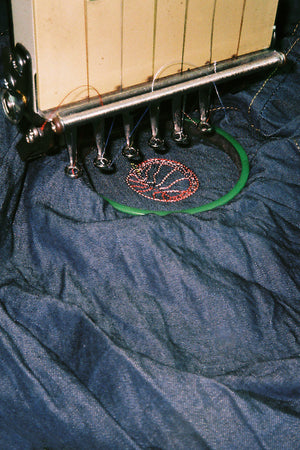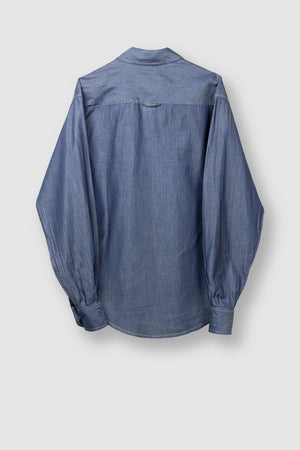 Amphoreas
Amphoreas
This is an exclusive edition of denim shirts we created in collaboration with Athens based fiber artist Tatiana May. Our embroidered/one-off series is named after Strange Fruit.
Here is Tatiana May's note to accompany her artwork,
the embroidered elements existing alongside the garment:
Strange fruit, bitter fruit is based on the song by Billie Holiday. In the poem that inspired the song, the fruit is used as a metaphor for racist actions. The embroideries resemble fruit that seem familiar but are in fact fictional. The piece was created in summer months of 2020, during the time of the BLM protests. 
Amphoreas is made from dead-stock Italian denim found in a local warehouse. We decided to value this fabric and shape it into this special edition shirts. The garment is finished with mustard yellow cotton stitching and honey-beige middle sized buttons we hand-sewed on the shirt using a contrast turquoise yarn. Each and every piece is produced in our small-family-production space. The embroidery process took place in a local production.

We recommend you to check our CLASSICS' size guide
DETAILS
one off embroidered shirt
light denim from Italy
unisex and loose fit
french seams/hidden seams
hand sewed buttons
produced in Athens in our small production
biodegradable packaging