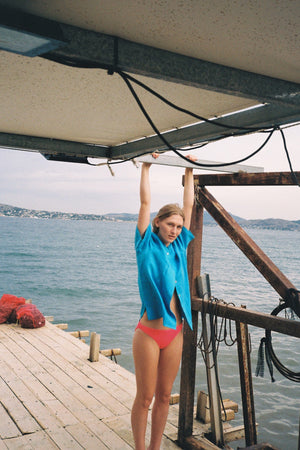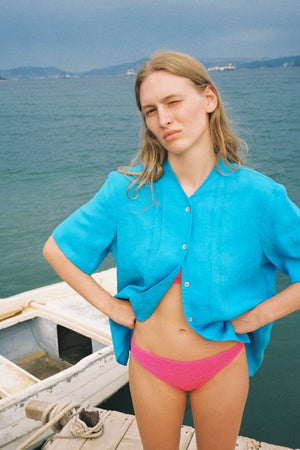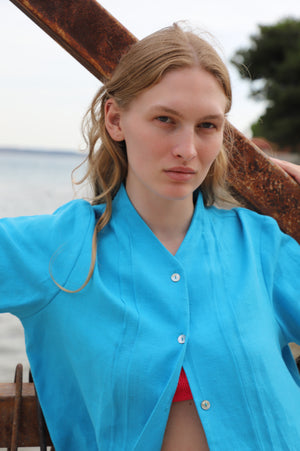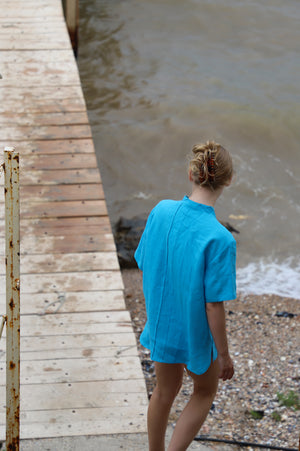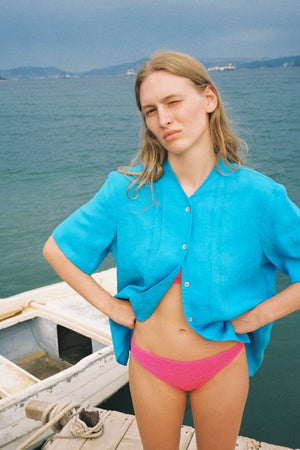 MERMAID MULES V-NECK SHIRT
Mermaid Mules is a short sleeve shirt with a v-neck collar, embellished with pleats on its back and front. Our inspiration here derives from a garment Mastroianni wears in a known film directed by Fellini. The shirt is finished with mother of pearl buttons as well as with an opening on the side. This garment is easy-to-wear on a daily basis but also on special occasions.  It is crafted in turquoise greek linen available in a limited quantity. Each and every shirt is produced in our small-family-production space.
We recommend you to check our  V-neck with pleats size guide
-v neck / pleats
-turquoise greek linen
-produced in Athens
-mother of pearl buttons
-Astrid is 1.65cm tall and wears Mermaid Mules in size medium.